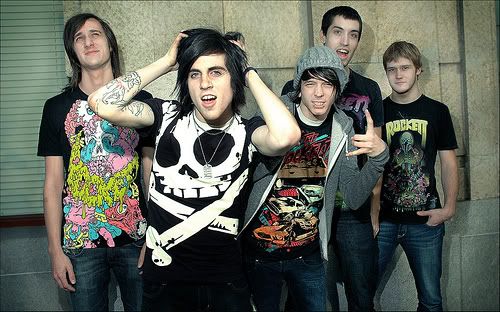 The new album from metalcore band THE DEVIL WEARS PRADA — sold 31,000 copies in the United States in its first week of release to debut at position No. 11 on The Billboard 200 chart.
"With Roots Above and Branches Below" was released on May 5 via Ferret Music.
The track listing for the CD is as follows:
01. Sassafrass
02. I Hate Buffering
03. Assistant To The Regional Manager
04. Dez Moines
05. Big Wiggly Style
06. Danger: Wildman
07. Ben Has A Kid
08. Wapakalypse
09. Gimme Half
10. Louder Than Thunder
11. Lord Xenu
THE DEVIL WEARS PRADA has been riding high over the last couple of years with the band's previous album, "Plagues" (Rise Records, 2007), which was reissued in late 2008 in a "deluxe" version featuring a DVD with two hours of footage shot during the band's 2008 spring tour and the Warped Tour.
Source: www.blabbermouth.net