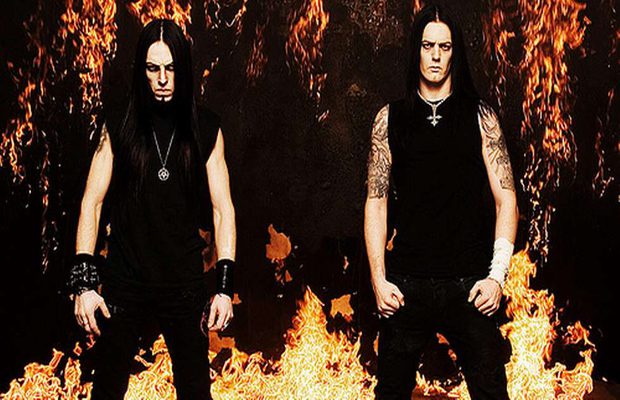 Source: Blabbermouth
Norwegian black metallers SATYRICON recently entered the studio to begin recording their new album for a late 2013 release. The band's frontman, Sigurd "Satyr" Wongraven, states in a new online posting: "The recording is coming to an end. Next week will be the last before the mix. Finally some light at the end of the tunnel after almost four months of recording! Right now I am just looking forward to share this with you and see what you think. It will be a while though, but it will be worth it. I am sure."
SATYRICON's new CD will feature a guest appearance by Sivert Høyem, the Norwegian singer best known as the vocalist of the rock band MADRUGADA.
Speaking to AOL's Noisecreep at this year's Inferno festival, Satyrstated about SATYRICON's upcoming album: "To me, it sounds very authentic, it's organic-sounding. And in this digital age where music is mostly played through computers, a lot of that analog vibe gets lost in translation when you play music through medias like that, but I still wanna do it because there's nothing quite like it. To me, it just makes everything sound the way it's supposed to sound — it's dynamical; the music is alive, it's not overly compressed, the levels are not pushed. So, musically speaking, it's a very atmospheric record… This record is full of life. There are a lot of surprises here, but I think it's gonna be a record that's gonna help the black metal movement perhaps find a new way for the future."
As previously reported, SATYRICON will perform with the Norwegian National Opera Chorus on September 8 at Den Norske Opera & Ballett in Oslo, Norway.
A press release states: "Mixing musical modes of expression is always interesting. New sound pictures emerge, and when they are successful, new directions in style and genre are created.
"What would a mix of heavy metal rockers and singers with operatic training produce? Let's find out! When the internationally renowned heavy metal group SATYRICON mix with the voluminous voices of theNorwegian National Opera Chorus, we can expect some thrilling surprises with two such powerful and monumental sound sources and widely divergent modes of expression come together as one.
"Will it be operatic metal or heavy metal opera? Performed as part of theUltima Oslo Contemporary Music Festival."