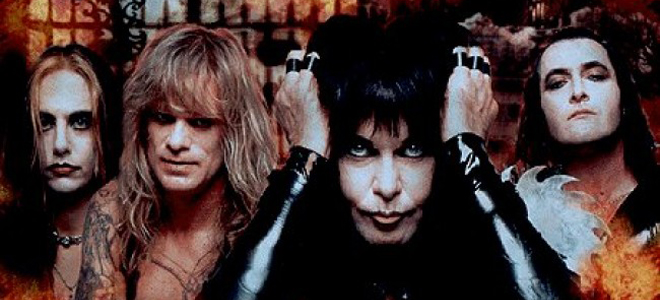 Read below the official press release including a few useful information and all the last details about the W.A.S.P's show tomorrow in Athens at Gagarin205.
Tuesday 26th of July 2011 – Gagarin 205, Athens
Support Act: Lucky Thir13n
Last Details
Doors Open: 19:00
Lucky Thir13n On Stage: 20:45
W.A.S.P. On Stage: 22:00
Hold your breath!!!
The heavy metal "L.O.V.E. Machine" of W.A.S.P., is landing after Thessaloniki (Monday 25th of July, Vavylonia, Mylos) in Athens also, for the hottest "rock'n'roll" night we're going to live this summer.
Only a few hours remained for the exploding night of Tuesday 26th of July, where the legend of the global metal scene Blackie Lawless, together with the rest of the W.A.S.P. company, will conquer the arena of Gagarin 205.
Blackie Lawless stated regarding the upcoming shows in an interview he gave to www.rockmachine.gr: "A gig of W.A.S.P. is like a boxing match. It's us against them. We come to "punch" them. We come to create memories that will last for their while life!… Get prepared for something familiar in these gigs too…!"
W.A.S.P. after the demand of the Greek crowd come once again to offer us a special show, such as their name and rumour. These specific gigs they will give are from the last ones, a little before the big break of the group from touring, for as Blackie stated, the next year they will concentrate on the recordings of their new album.
Gear up for the great gig, with the hit single "Babylon Burning" from the last critically acclaimed album "Babylon".
Ticket prices
Presale: General entrance ticket costs 30 euros
Door: General entrance ticket costs 35 euros
Presale spots
Ticket House, Public, Hard Rock Cafe, Metropolis www.123merch.gr. / www.ticketarena.gr
On Monday 25th of July W.A.S.P. will give an open air performance in Vavylonia, Mylos. Presale: Mylos, Metropolis, Alone, Ticket House, e-ticket: http://wasp2011.eventbrite​.com/ . Ticket prices: 25 euros (presale), 30 euros (door).