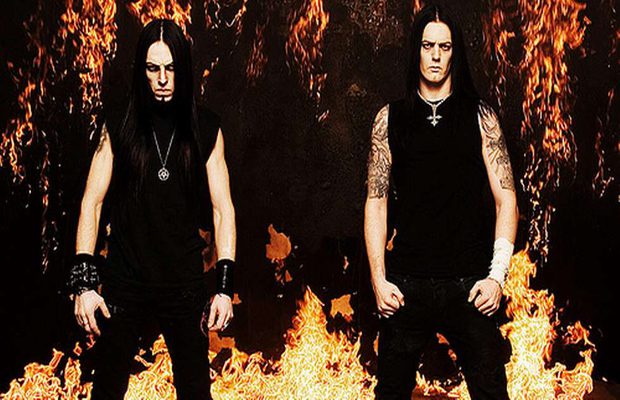 Source: Blabbermouth.net
Norwegian black metallers SATYRICON have issued the following update:
"The Department Of Homeland Security in the U.S. have changed their procedures and that means that without any warning, the processing time for someone like [SATYRICON drummer] Frost is six months. That means that he is forced to sit out on our appearances at 70000 Tons Of Metal [cruise].
"We have tried everything that we can try to make it happen, but we have no choice, but to wait 6 months for his application to go through. That is how the system works now.
"The good news though is that we have found a worthy replacement for him for 70000 Tons Of Metal and it is someone handpicked by Frost and [SATYRICON frontman] Satyr, of course. This special guest who will help the band so we can get to do these shows have our blessing and our gratitude.
"We hope everyone attending our shows at 70000 Tons Of Metal appreciate that we will after all be able to make it, and that we have found an extremely competent drummer to replace another."
SATYRICON's new, self-titled album sold around 1,600 copies in the United States in its first week of release. This is roughly in line with the opening-week performance of the band's previous CD, "The Age of Nero", which premiered with 1,700 units back in November 2008.
"Satyricon" debuted at position No. 1 on the official chart in the band's home country — the first time one of the group's releases topped the chart in Norway. "Satyricon" also saw success internationally, debuting at No. 6 in Finland, No. 23 in Germany and No. 26 in Austria. By comparison, SATYRICON's previous studio album, "2008'a "The Age Of Nero", entered the chart at No. 5 in Norway and No. 73 in Germany.
"Satyricon" was recorded in Norway between January and May 2013 and was produced by SATYRICON frontman Sigurd "Satyr" Wongraven. Mixing took place in Seattle by Adam Kasper and Satyr.
Speaking to Noisecreep at last year's Inferno festival, Satyr stated about SATYRICON's new album: "To me, it sounds very authentic, it's organic-sounding. And in this digital age where music is mostly played through computers, a lot of that analog vibe gets lost in translation when you play music through medias like that, but I still wanna do it because there's nothing quite like it. To me, it just makes everything sound the way it's supposed to sound — it's dynamical; the music is alive, it's not overly compressed, the levels are not pushed. So, musically speaking, it's a very atmospheric record… This record is full of life. There are a lot of surprises here, but I think it's gonna be a record that's gonna help the black metal movement perhaps find a new way for the future."
Frost interview:
Drum solo and "Now, Diabolical" drum-cam footage: