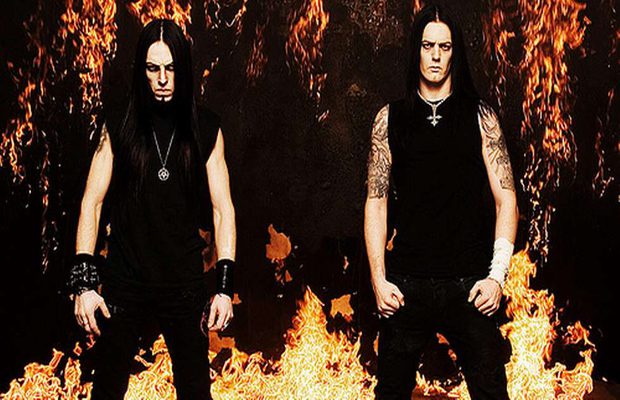 Source: Blabbermouth.net
Norwegian black metallers SATYRICON will play a special concert on March 21 at Rockefeller in Oslo, Norway.
Says the band: "We will be joined by a brass ensemble consisting of members from the Oslo Philharmonic Orchestra and the Norwegian Radio Orchestra. Some of these guys performed both on 'Now, Diabolical' and 'The Age Of Nero', and live with SATYRICON in the past.
"With Nocturno Culto from DARKTHRONE already confirmed as special guest on 'Nemesis Divina' songs, THORNS mastermind Snorre Ruch will be there performing classic THORNS songs that Satyr recorded with him, and Sivert Høyem is joining for the new single 'Phoenix', the list of special guest is complete and one we are proud of.
"The cult act THORNS is one of black metal's first and most inspirational band, influencing bands like MAYHEM, DARKTHRONE, EMPEROR, BURZUM and so on. Satyr has worked closely with THORNS' music, and Mr. Ruch worked closely with SATYRICON on 'Now, Diabolical' and 'The Age Of Nero'. Together, we will perform classic songs from the album THORNS that Satyr co-produced and did vocals on. THORNS do not play live, so this is the first time these song will be performed live with one of Norwegian black metal's most influential artists on stage for this exclusive."
SATYRICON's self-titled album sold around 1,600 copies in the United States in its first week of release. This is roughly in line with the opening-week performance of the band's previous CD, "The Age of Nero", which premiered with 1,700 units back in November 2008.
"Satyricon" debuted at position No. 1 on the official chart in the band's home country — the first time one of the group's releases topped the chart in Norway. "Satyricon" also saw success internationally, debuting at No. 6 in Finland, No. 23 in Germany and No. 26 in Austria. By comparison, SATYRICON's previous studio album, "2008'a "The Age Of Nero", entered the chart at No. 5 in Norway and No. 73 in Germany.
"Satyricon" was recorded in Norway between January and May 2013 and was produced by SATYRICON frontman Sigurd "Satyr" Wongraven. Mixing took place in Seattle by Adam Kasper and Satyr.